What is a short-term rental?
by Localgov Short-Term Rental Team, on June 15, 2021 at 10:28 AM
Tips for local governments
All across America, local governments are starting to consider whether or not to regulate short-term rentals. But before local leaders make that decision and determine appropriate next steps, it's critical that there's a shared understanding of what constitutes a short-term rental. Every community is different, with different needs.
4 ways to define short-term rentals
Having a shared definition of what constitutes a short-term rental is important. Here are some defining characteristics:
Dwelling type: There are many different types of rentals available on prominent platforms such as Airbnb and vrbo. Yurts, Airstream trailers, studio apartments, entire homes.


Furnished, with features: Unlike a hotel room, short-term rentals are fully furnished units, often with appliances, separate entrances, and additional amenities.


Duration & dates: Some communities limit short-term rentals to transactions 30 days or fewer. In addition to per-renter limits, other locales limit total number of nights a unit may be rented annually.


Owner-occupied, -adjacent, -absent: Depending on the type of unit, owners might be on-site all the time, or live in an entirely different city.
---
Want to learn more about
managing and monetizing short-term rentals?
Check out our complete guide to short-term rental tax compliance.
---
Examples of short-term rental units
Tina wants to make some extra income by renting out the first floor of her two-flat apartment building for patients and their families seeking care at a local healthcare campus.


Hector runs a sustainable farm with a Community Supported Agriculture program. He wants to rent two tiny homes on his property to his CSA subscribers that want a taste of farm life for a day or two.


MegaRentalz, Inc. recently bought two apartment buildings and they're converting all the units into short-term rentals. Their portfolio has 250 units in 12 cities.


Anna and Andrew bought an historic building in a cute town that's recently become a popular spot for weekend trips by city dwellers. Now they want to convert the building from long-term rentals for locals into short-term vacation rentals.
Just from these few examples, you can see that there are many different reasons why owners want to become hosts, a variety of settings, in tiny towns and big cities, and many different potential issues.
There's no one-size-fits-all definition of a short-term rental. Local leaders should consider their community's housing stock, housing challenges, host needs, and community concerns.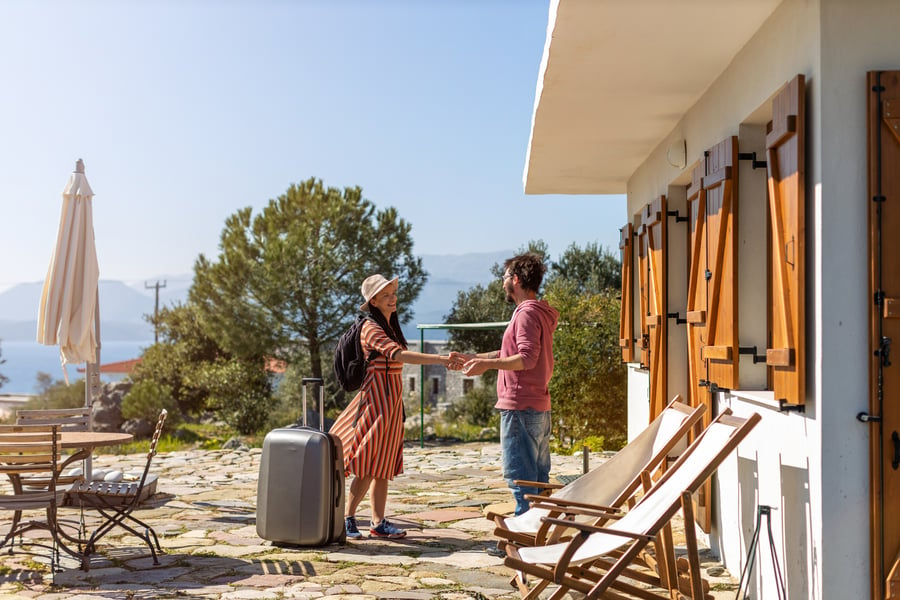 Easy short-term rental administration for local governments—and hosts
One thing all short-term rental hosts have in common is that they want a convenient way to get in compliance with your rules and regulations. Give them the business-friendly tools they need to register short-term rental properties, remit taxes as outlined by your ordinances, and more.
With Localgov's short-term rental administration solution, municipalities can save time and effort when it comes to short-term rental compliance. In just a few clicks and on their own terms, hosts can log on to this secure online tool and pay how they choose. No more standing in line at a government office with a paper form and paper check. And your employees can focus on more high-value tasks.
Learn more about what Localgov offers your local government and community of short-term rental hosts.
Once you're ready to see how Localgov can meet your particular situation, schedule a demo with our Localgov Short-Term Rental Administration professionals. We're partners to local governments (it's in our name!).