5 Short-Term Rental Trends & 3 Tips for Your Municipality
by Shylo Bisnett, on October 22, 2020 at 2:08 PM
Vacation rentals are changing in 2020-2021, according to Airbnb. See how your community can benefit.
Editor's Note, March 2021: We originally published this post in fall of 2020. As pandemic conditions improved in the new year, more Americans are thinking about travel later this year, especially in short-term rentals. Learn how to prepare for changing market conditions in "Experts Predict More 2021 Travel."
For destinations not known for winter fun, winter is traditionally a low time for tourism. And that's bad news for hospitality taxes. However, the pandemic's upending even that truism this season. That flux is creating opportunities for smaller municipalities to market themselves and —as well as the need to manage increased demands from short-term rental hosts and guests.

According to a recent report released by Airbnb, the company is starting to see some distinct changes in how Americans are vacationing that it predicts will extend will into 2021.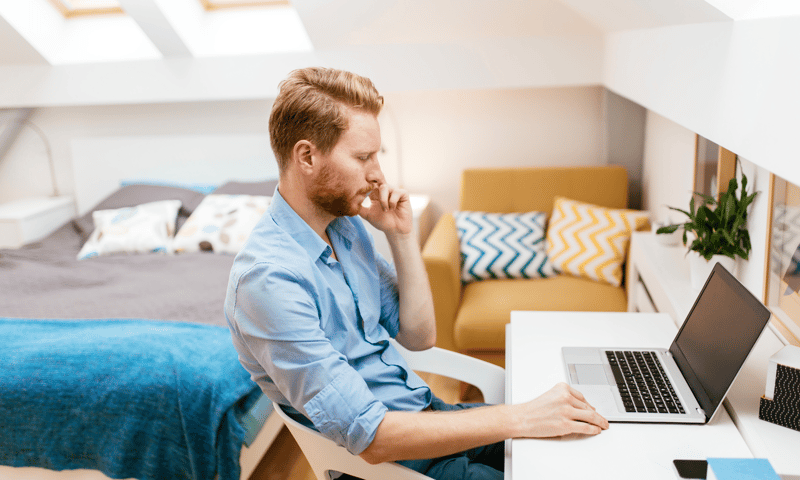 1. "Entire homes have officially replaced apartments as the top space type among guests in 2021, providing controlled, private space for everyone." People, particularly urbanites, have been cooped up in small homes for months, negotiating pets and kids and work sometimes in the same room. Not only do folks need to stretch out, we want the added protection from COVID that comes with a one-renter situation.

2. "In 2021, work from home could become work from any home as remote working continues to be a reality for many people." So many offices have already announced closures through mid-year 2021 or longer, and as we watch COVID rates climb across the country, it is reasonable to assume more will follow. Schools may stay closed through at least part of 2021 as well. Many people are realizing that if they don't need to be in the office or schoolhouse to get things done, they don't need to be in their homes either.

3. People are using short-term rentals to "test new neighborhoods and cities before making a long-term commitment." So many people are reflecting during the pandemic and evaluating what they really want out of life. And some are deciding that it's time for a move. Maybe to new neighborhood, a new city, or even a whole new state. Airbnb is seeing growth in search terms such as "relocate," "relocation," "remote work," and "trying a new neighborhood."

4. Renters are "booking longer stays (2+ week trips) in small-to-mid-size cities with access to immersive natural surroundings and wide open spaces." Cities such as Truckee, CA, Indianapolis, IN, Richmond, VA, and Santa Fe, NM are seeing a growth in bookings. The spots on Airbnb's trends list all offer plentiful day-trip opportunities and charming community amenities.

5. "More off the beaten path stays like cabins and cottages crack the top five space types for 2021 trips." As renters are already looking at more rural locations, they're finding and seeking out less typical rentals, rather than townhomes and villas. Airbnb is also seeing burgeoning interest in domes, treehouses, yurts, and other unique stays.
---
Are You Ready to Take Control of Your Vacation Rental Market?
---
How Municipalities Should Prepare & React
1. Communicate with short-term rental hosts. Consider sharing Airbnb's report with your local hosts and make sure they're ready for an atypical season, especially if your community is used to slower fall/winter bookings.

2. Start marketing your community. Does your area check these boxes? Charming. Close(-ish) to natural areas such as natural parks, beaches, mountains. Entire homes on offer. Great! Consider investing in marketing targeting nearby cities. You'll lure travelers yearning to stretch their limbs—and perhaps new residents, too. 

3. Get your systems up to speed. This is a great time to implement online systems for remitting short-term rental fees. Your hosts will likely be busier, which makes staying on top of accounting more difficult. Plus, remitting online means hosts can minimize their COVID exposure and keep guests safe.
Localgov is an Excellent Solution for Short-Term Rental-Tax Compliance
Our platform offers your hosts the efficiency and flexibility they need to manage taxes while also managing guests. Localgov is easy to use—and not unlike many consumer-facing payment tools such as online banking. Hosts can quickly set up a profile, calculate taxes due, and remit via ACH, E-check, debits and credit cards. No more worrying if they've missed something and will incur fees or fines later.

Your community will benefit from a more steady payment of short-term rental taxes due to the ease of use. However, Localgov also adds value to municipalities because the platform connects directly to your bank account. No more waiting for paper checks to clear. And once the system is up and running, your employees can use Localgov's rich reporting tools to determine which hosts have outstanding taxes and work with our team of care experts to encourage them to come back into compliance.
Let's Start a Conversation
Our team would love to talk with your municipality about how Localgov can benefit your short-term rental hosts this season—and beyond. It's easy to get started. Schedule a personalized demo at your leisure. Read our complete guide to short-term rental host tax compliance.