Localgov Offers Taxpayers Convenience and Peace of Mind During COVID
by Shylo Bisnett, on October 15, 2020 at 12:47 PM
Learn about our latest implementation for the Commonwealth of the Northern Marianas Islands.
Let's start with the obvious question: "Where is the Commonwealth of the Northern Marianas Islands?" Or maybe even: "What is the Commonwealth of the Northern Marianas Islands?"
The Commonwealth (CNMI, for short) is a collection of islands in the South Pacific, administered by the United States. More than 7,000 miles from our headquarters in Illinois, CNMI is a gorgeous location popular with history buffs, SCUBA divers, and white-sand beach enthusiasts.
But we're privileged to call CNMI our latest excited customer.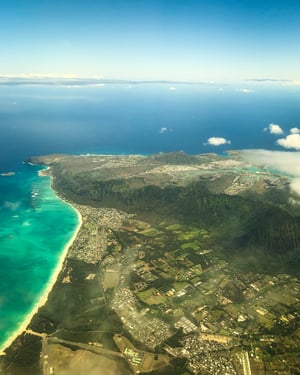 As the pandemic started raging around the world, small, remote islands were perhaps some of the most at risk. One infected tourist could start a massive outbreak and put an untenable strain on local medical resources. So the CNMI government immediately began searching for tools to move all critical government functions online, minimizing the need for constituents to come into administrative offices.
The Division of Revenue & Taxation turned to our team at Localgov. Our online tax collection and compliance platform was just what CNMI was looking for to move the tax collection from pure paper to 100% digital. And that's all taxes, from food and beverage to hospitality to sales tax. Soon, even excise taxes and business applications will be processed through our platform.
Localgov offers CNMI taxpayers complete comfort to file and pay from their home or business, instead of coming into the office, queuing in line, and paying with a paper check. Now, taxpayers can set up a profile, pay online, and know they're fully compliant and not racking up fees or fines. An added benefit is that with Localgov, CNMI can facilitate mainland US processing and keep business on the island.
But how do you implement a new program, train staff, and onboard taxpayers in the middle of an epidemic? We dispatched an implementation specialist to Saipan, CNMI's largest island, to oversee the install. Our staffer followed strict government protocols to get on the island, including a mandatory quarantine before and after arrival, and is making himself at home on this South Pacific paradise until the job is done.
He's hard at work overseeing the transition, including the digitization of paper documents, adding our solution to play with CNMI's infrastructure, and making sure both staff and taxpayers are fully up to speed. However, the implementation is also being supported back home by our team of concierge-level care specialists and technologists.
Welcome, CNMI. Together with Localgov, we'll offer the convenience, security, and consistent performance your citizens deserve. We're excited to support your civic leaders, employees, and taxpayers for many years to come.
Increase revenue with streamlined digital compliance...

while decreasing costs without cutting services
Localgov provides a user-friendly way for taxpayers to file & pay online so you can cultivate trust and satisfaction within your community. Learn more here: Advance the Government Experience