Local Government's Three Obstacles to Bringing Tax Online: Part Two
by Shylo Bisnett, on February 8, 2021 at 11:22 AM
Part Two: Budget Concerns.
Local governments like yours are working harder than ever these days—and often with small budgets and fewer employees. But that doesn't mean that civic leaders can choose to provide fewer services. Rather, local governments are expected to provide consumer-style service with high levels of functionality. No excuses.
Benefits of Adding Digital Tax Administration Tools:
Added convenience and flexibility for busy taxpayers
Less hassle and fewer errors for harried staff
Revenue boost through increased compliance
Increased social-distancing via remote remittance
Satisfied business community that feels supported
Download a PDF of this three-part series. Share with your local government finance team, IT department, and other decision makers.
However, when local governments are saddled with out-of-date, paper-based equipment and processes, civic employees simply can't provide the kind of experience that today's savvy taxpayers expect. But making the leap into digitization doesn't have to be so intimidating. All you need is a smart partner who understands the challenges of local governments, what you're up against, and how to answer common concerns.
When we consult with local governments about making the transition to an all-digital tax platform, this is one of the concerns we hear most often.
Check out the second of the three top obstacles faced when local governments consider making the jump to an all-digital tax administration platform.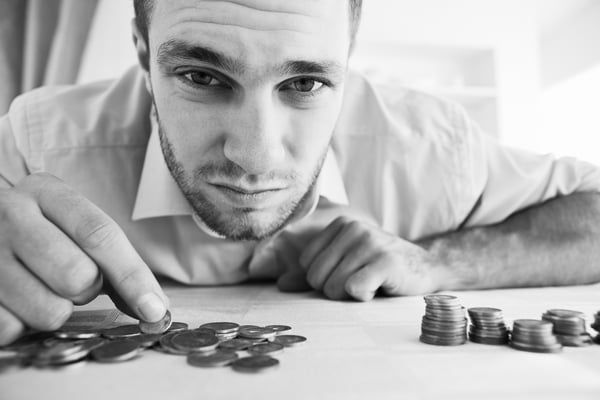 "We have put a freeze on spending."
It's important to look at expenditures from multiple angles. Yes, it's critical to rein in costs; however, you can't sacrifice investment. Some dollars can work harder and generate additional revenue, increase efficiency, and expand government's capabilities.
An online revenue-management platform can, indeed, reap incremental revenue. When your municipality makes it easier for taxpayers to remit taxes and fees, they are more likely to pay, pay more regularly, and pay in full. Taxpayers that stay current don't end up in collections, which requires significant expense and time.


But perhaps the greatest incremental savings comes from minimizing employee time and office expenses when these tasks are moved online. In many municipalities, the process for managing taxpayer payments is still mostly manual. Employees spend hours slicing open envelopes, processing checks, and updating Excel spreadsheets. It's cumbersome, error-prone, and wildly inefficient. What if you could reassign many of these hours to more high-impact activities, like helping administer economic-development programs for your community? Consider the impact to small businesses, current and potential, when more employees are available to connect them with advice, resources, or grants.


And consider the financial one-two punch of pairing an all-digital revenue-management solution with a comprehensive audit program, such as the 360 Degree Revenue Cloud from Azavar. When you look at your incoming revenue, you'll reclaim lost funds and repair historical errors, often due to inaccurate address coding. But adding a revenue-collection platform such as Localgov all but eliminates errors going forth.
Diagnose Your Dilemma
When it comes to making changes to your revenue-management technology, it's important to look at what's been holding your department back. Analyzing your challenges, whether they are actual or perceived roadblocks, can give guidance on how to most thoughtfully proceed.

Short on funds: Honor this objection when presented by decision makers, but quickly pivot the conversation to how taking taxes online not only saves money, but can also add to your bottom line. Emphasize how a digital revenue-collection platform stabilizes receivables, helps minimize errors, and saves on costs from collections and extra customer service.
With Localgov, you stand to gain a partner that's truly focused on the needs of municipal governments. We listen closely to help you identify your community's challenges and needs and curate solutions that carefully address them.

By combining an easy-to-use tax filing & payment tool with a comprehensive reporting and analytics engine, Localgov gives municipalities more ways to manage cash flow, satisfy business taxpayers, and streamline operations. Learn more.

We're eager to speak with you to learn more about your local government's needs and how Localgov can meet and exceed your expectations. Set up a call with our team of local-government experts. To schedule your appointment, click here.